Sorry It's too "Peopley" out there...
I got this shirt a few years a back being a true introvert and baby it is this shirts time to SHINE!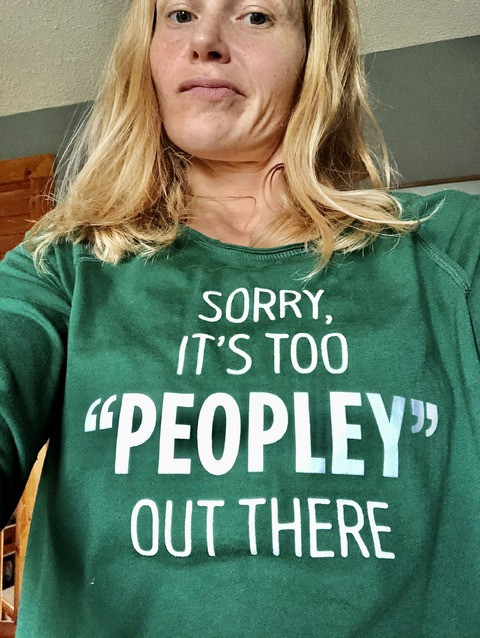 I have spent many days long before this worrying about scenarios and disaster situations but never could my mind fathom what we are going through right now! How fast our world can completely change!
Lesson- don't spend time worrying about stuff because that stuff won't happen- weirder stuff will- just don't worry! LOL

Have any of you had your mind go down a rabbit hole of "what if's" with this. Mine sure has. We spent an evening texting all of our clients telling them we are shut down. Which means income to no income in a matter of minutes and having a staff that rely on us for income. The stress has been HIGH like it...