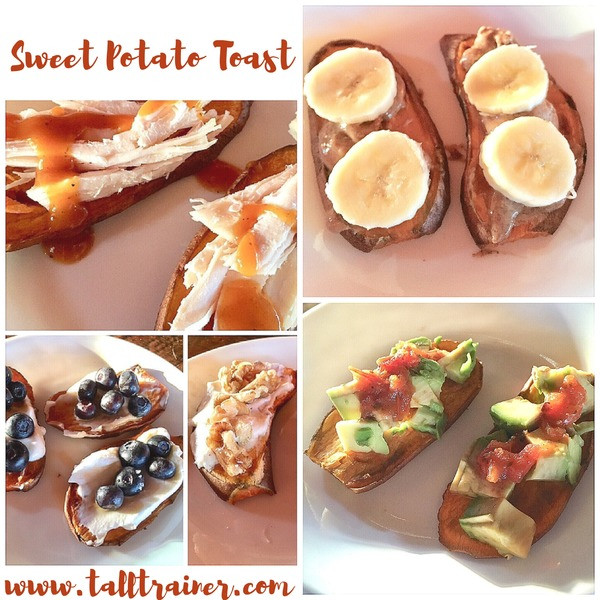 These are so fun, packed full of nutrients and SUPER tasty!
Get creative on your toppings!
Sweet Potato Toast
INSTRUCTIONS
*Preheat oven to 350.
*Trim both ends from the sweet potato using a knife.
*Slice sweet potato lengthwise into 1/4-inch thick slabs using a knife or mandolin slicer.
*Arrange slabs in a single layer on baking sheet.
*Bake for 15-20 minutes or until potatoes are tender but not fully cooked (watch to be sure they don't burn!)
*Remove pan from oven and allow potatoes to cool on wire rack completely before transferring to a lidded container storage container.
Store in the fridge for up to 4 days.
*Toast before topping in a toaster or toaster oven
My Favorite Toppings so Far:
Plain Greek Yogurt
Fresh Blueberries
Drizzle of Maple Syrup
Shredded Chicken
BBQ sauce
Avocado
Salsa
Almond Butter
Bananas
Plain Greek Yogurt
Walnuts
Drizzle with Honey
SOOO...