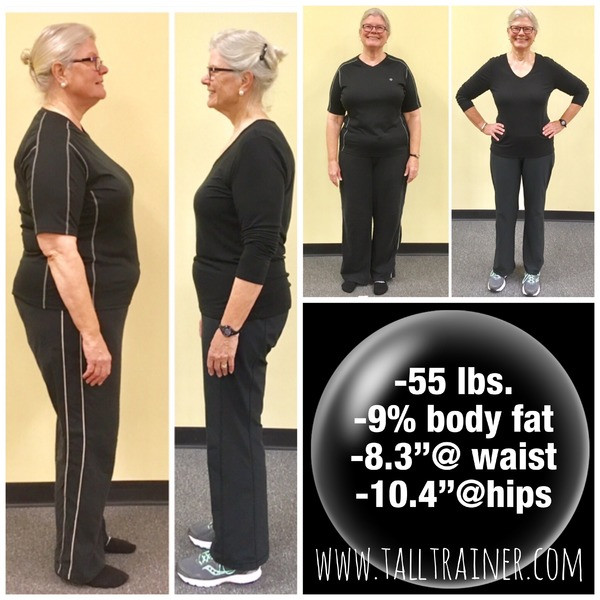 Over the past 9 months I have lost 55 pounds and inches all over my body and an amazing amount of fat. I've had to go through my closet twice to remove the oversized clothing – a great feeling! I've gained strength, balance and energy! I have more energy and have finished six 5K races (walking) this summer, I am more active than I have been in years and feel better too! I am looking forward to racing our sailboat next year, as I know I'll enjoy the experience so much more.
When I started Tall Trainer nine months ago, I had been fairly inactive for a long time; and my eating habits were none too healthy. I had been telling myself for quite a while that I needed to get back in shape, but I couldn't seem to get started. Now in my 60's, I realize that I want to be (and need to be) in good shape as I age and enter my seventies and beyond.
My inspiration for starting was just that I was tired...