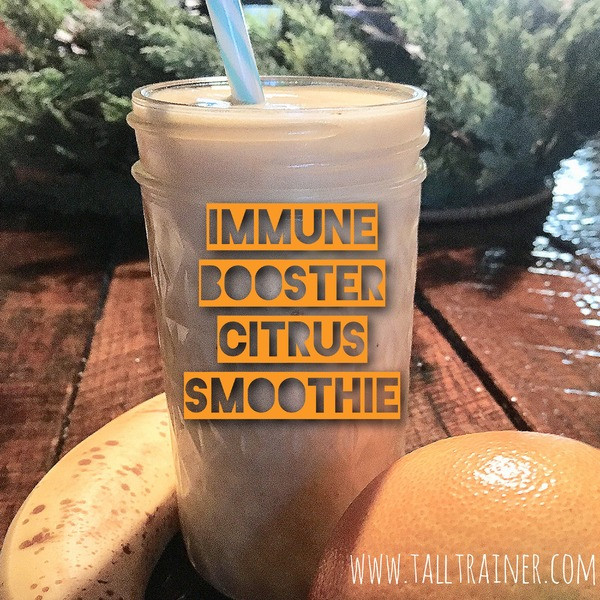 Being preggo and having a kid in school instills a strong fear of getting sick!
This time of year I swear I can see germs in the air. Here is a quick and healthy smoothie loaded in Vitamin C and tastes amazing.
Immune Booster Citrus Smoothie
-Serves 3-
2 medium Navel Oranges (I add a little peel in too since that is LOADED with Vit C)
1 Large Banana
1 cup of frozen mango chunks (would be good with pineapple too)
2 cups unsweetened Almond Milk or Coconut milk
1/2 cup plain full fat yogurt
1 tsp ground ginger
BLEND AND ENJOY
Close your eyes and pretend you are someplace warm and sunny while you are drinking it too!
P.S. This smoothie is NOT meant to be a meal replacement but to go along with a protein source. If you drink this alone you most likely will be starving shortly after.
Per serving:
Calories: 182
Protein: 4.4
Fat:3.4